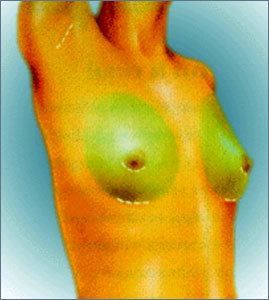 This surgery consist in the exchange of the breasts implants when they have suffered several changes such as tissue expansion, breast fall loss of glandule volume, etc., due to gravity effect, pregnancies or weight changes after the initial placing of the implants.
Previously, implants were design to be changed every 10 years; currently implants' surface have a new technology that allows the implant to last for longer years, even 20 to 25 years.
It is frequent that implants behind the glandule change of position behind the muscle. This surgery takes between 2 and 3 hours; it is ambulatory and we recommend recovery from 5 to 7 days.