Today so many demands have been made by society to be accepted as beautiful, that it's becoming harder and harder to do it naturally. Hence the reason for developing ways to achieve healthy toned body in recent years. Now it's possible to achieve a natural athletic body with our techniques for defining muscles and eliminating excess fat.
HiDef liposculpture has been the revolution in recent years and taken a great leap in the perception of beauty and integral handling of the body in 3D.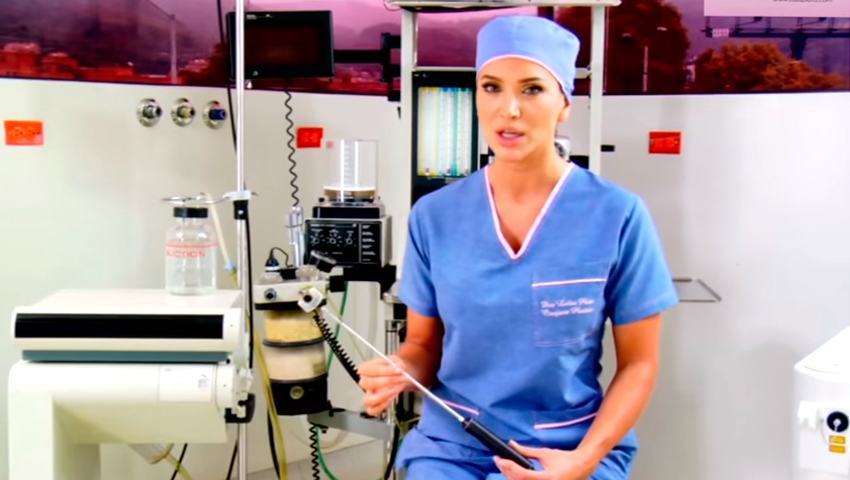 HOW IS IT DONE ?
VASER LIPO
VASER ® is a state-of-the-art ultrasound Assisted Liposuction, which acts selectively over tissue liquefying fat to facilitate extraction and protect other tissues like blood vessels and nerves. This results in less post-operation pain and inflammation.
Once the fat has been emulsified it is suctioned with the aid of a small cannula (slim pipe) introduced via small incisions in the skin, to extract the unwanted fatty tissue.
Apart from the advantages mentioned, the heating of collagen fibers achieved by the equipment enables important skin retraction, thus the possibility of avoiding post-surgery flaccidity is quite high.
VASER assisted Liposculpture can be performed under local or general anesthetic.
The procedure may take one or several hours depending on the number of areas to treat and amount of fatty tissue to be removed.
Post-Liposculpture special compression garments must be worn to help the skin adhere to your new body contours. After one month continuous use of said garments, a short break is recommended (generally speaking 12 hours).
Results appear immediately post-VASER assisted Liposculpture, but improve in time once the tissues have healed completely (inflammation and bruising disappear).
Final results are noted approx. 4 to 6 months after the procedure.