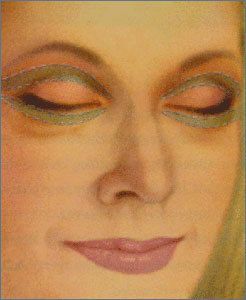 This surgery is a procedure that removes skin excess and handles fat bags of superior and lower eyelids removing the tired look from the eyes and making them look younger and fresher.
It is an ambulatory procedure that can be performed with local anesthesia, and takes 2 hours. The recovery is of approximately 1 week.
When the procedure is performed correctly neither eyes form nor should expression change.
Some young patients do not present skin excess in the lower eyelid but only the rising of fat bags which most of them due to family's characteristics. In this case is only performed with an internal laser incision that allows the removing of the bags, also with local anesthesia.